---
Special Events
Fall Retreat, October 13-15, 2017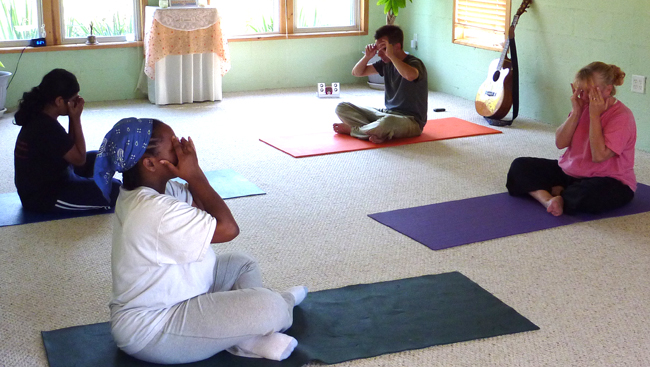 This your chance to enjoy a weekend immersion in yoga and meditation. The program will start on Friday evening at 6 pm and end on Sunday at 2 pm and will consist of chanting, meditation, workshops on meditation and instruction in yoga postures. More details about the program and registration information are now on our website.
Ongoing Activities:
Open Meditation : Wednesdays 7:00 p.m.

Join us for chanting and silent meditation. This is an introductory program and no prior experience is necessary. There will be ten minutes of chanting followed by twenty minutes of meditation, and then some discussion. This event is free* of charge and everyone is welcome to attend.
Collective Meditation: Sundays at 5:15 p.m.

Songs, chanting and a half-hour of silent meditation followed by a spiritual reading and short talk. If you have not attended this event before please call 347-610-2695 for orientation.
---
*Donations to help defray the costs of running the yoga-meditation center are gratefully accepted.