---
Special Events
Green Island Summerfest, August 11th, 5-7 pm
We are taking our Conscious House Concert outdoors and will hold the Green Island Summerfest on August 11th, 5- 7:00 pm.

The show will take place in the Amphitheater area on the road beside the yoga center.

Performers include:

Sam Payne and Friends – acoustic bluegrass
Vinny Santanelli – singer-songwriter, folk, blues and world music
John Coppess – Country and Western
Teaspoon Hunter – folk duo
Dada Veda and Friends – Country and Eastern

Suggested donation $5 . All proceeds will be donated to the Eastern Illinois Food Bank.

Concert Venue: Green Island eco-village on 2314 High Cross Rd. (In case of rain the show will take place in the adjacent Ananda Liina Yoga Center)

Here is a photo of the venue: It is a beautiful location so come and enjoy this summer event.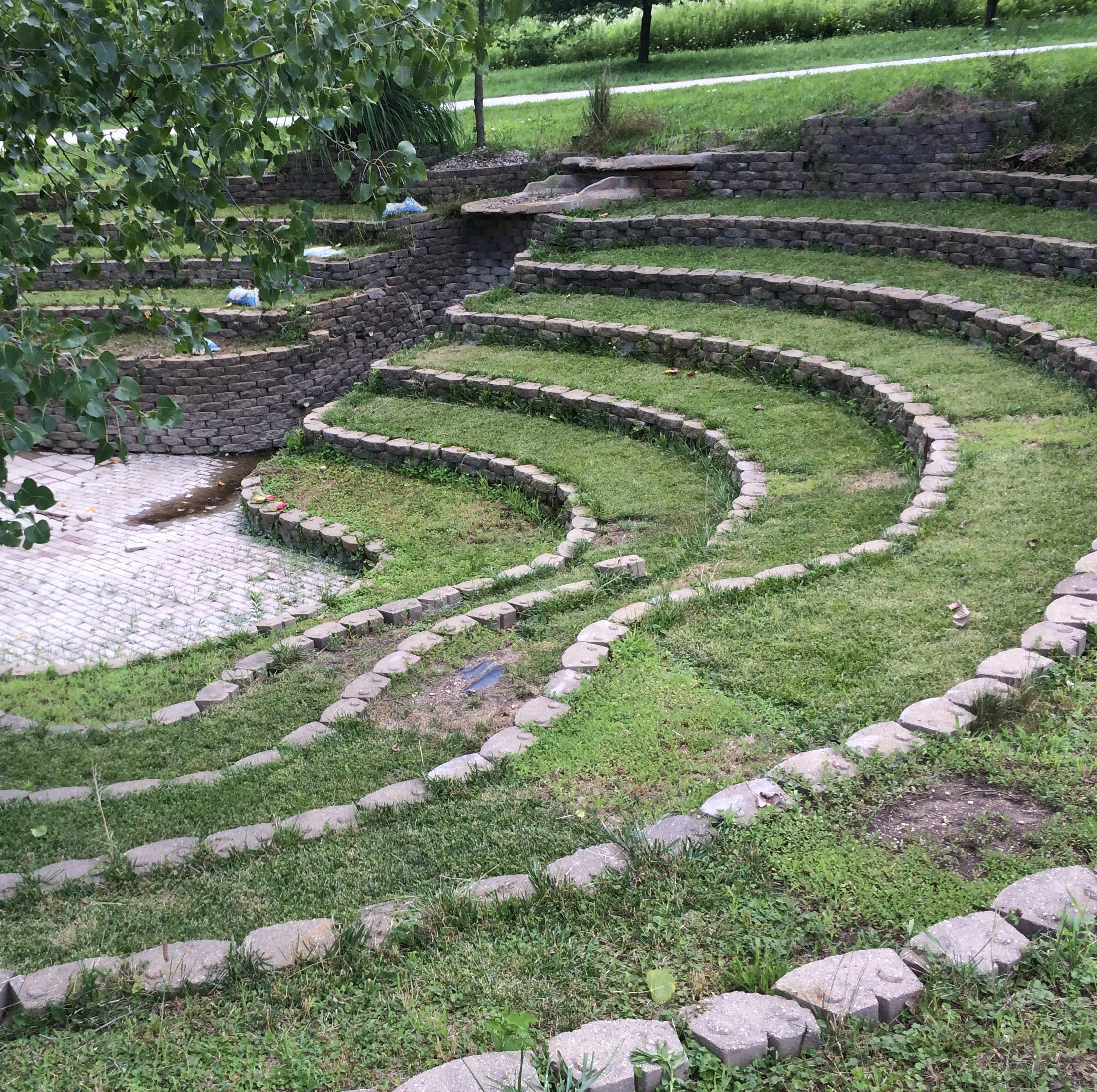 Fall Retreat, October 13-15
This your chance to enjoy a weekend immersion in yoga and meditation. The program will start on Friday evening at 6 pm and end on Sunday at 2 pm and will consist of chanting, meditation, workshops on yoga philosophy and instruction in yoga postures. More details about the program and registration information will be posted here shortly, so save the date in you calendar and make sure to attend this inspiring event.
Ongoing Activities:
Open Meditation : Wednesdays 7:00 p.m.

(No Class on August 9th)
Join us for chanting and silent meditation. This is an introductory program and no prior experience is necessary. There will be ten minutes of chanting followed by twenty minutes of meditation, and then some discussion. This event is free* of charge and everyone is welcome to attend.
Collective Meditation: Sundays at 5:15 p.m.

Songs, chanting and a half-hour of silent meditation followed by a spiritual reading and short talk. If you have not attended this event before please call 347-610-2695 for orientation.
---
*Donations to help defray the costs of running the yoga-meditation center are gratefully accepted.