Fall Meditation and Yoga Retreat
October 13-15, 2017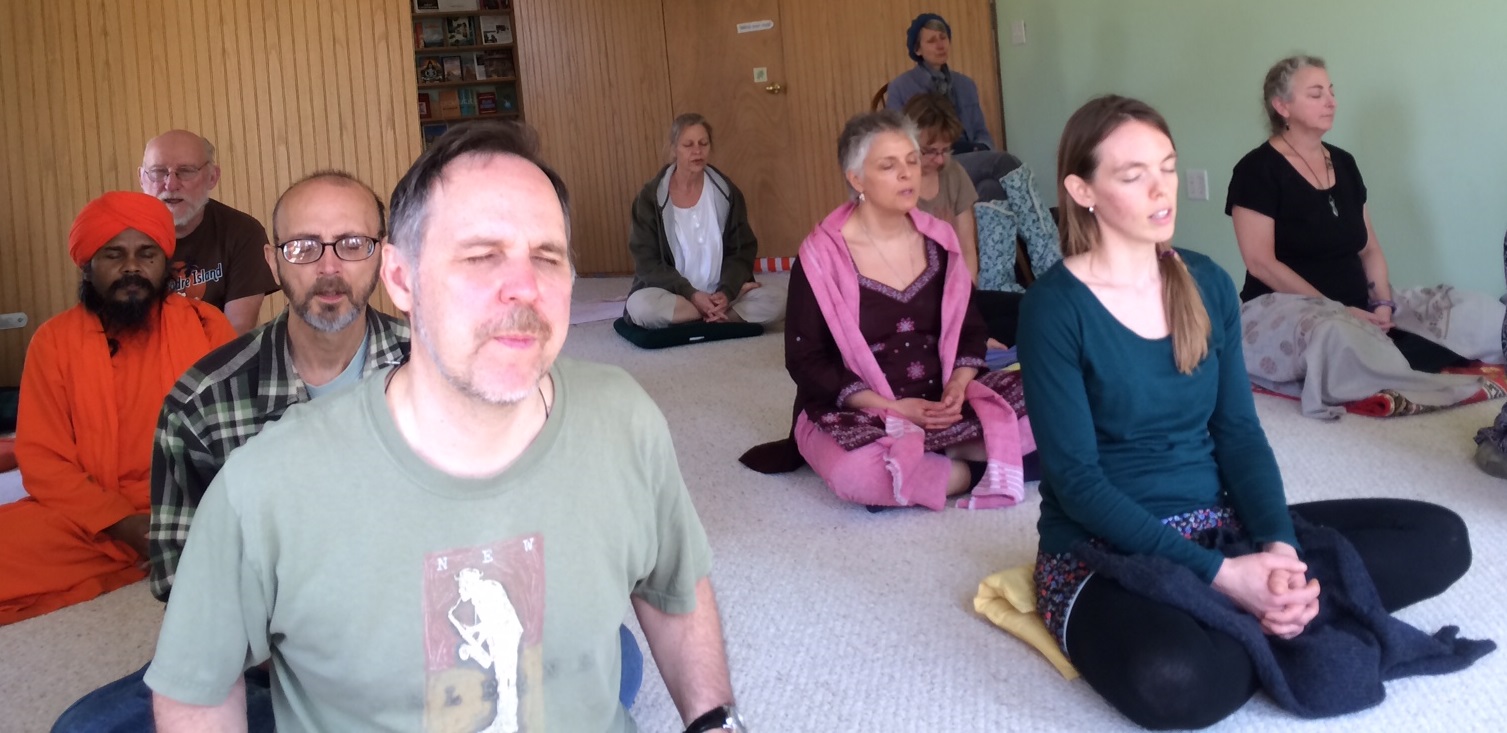 We welcome you to Ananda Liina for the annual Fall Retreat. This is a chance to immerse yourself in a weekend of meditation, yoga and self-discovery. Dada Vedaprajinananda will guide workshops on meditation and there will be several sessions of chanting and meditation, a yoga postures class, cooperative games and more. Whether you are new to meditation and yoga or already practicing, this program will be inspiring.
We have kept the costs to a minimum: Full price is $75 and for students/unemployed/etc. it is $35. The prices include food and lodging (for those coming from out of town). Local residents of the Urbana-Champaign area may also lodge at Ananda Liina upon request.

The program details and schedule are shown below
What to bring:
Bring something to take notes with. If you have a personal yoga mat you may bring it (we have mats on the premises). If you are coming from out of town bring sleeping bags, pillows and towels and everyone can of course bring musical instruments. For any special needs regarding diet or sleep accommodations, please do not hesitate to inquire. Drugs, alcohol and tobacco are not allowed on premises.

To reserve your place please fill out the form below: Advance payment is not required.
Special needs? Financial concerns? Contact Dada Vedaprajinananda at info@anandaliina.org or 347-610-2695

Retreat Schedule and Program Details:
| | |
| --- | --- |
| Friday | |
| 6:00 pm | Chanting and collective meditation |
| 7:00 pm | Supper |
| | |
| Saturday | |
| 5:00 am | Early morning chanting and meditation (Optional) |
| 7:00 | Chanting and meditation |
| 8:15 | Breakfast |
| 10:00 | Workshop: Finding Your Real Self With Meditation |
| 11:30 | Free Time |
| 12:00 pm | Chanting and Meditation |
| 1:00 | Lunch |
| 2:30 | Cooperative Games for a Cooperative World |
| 3:30 | Walk and free time |
| 5:00 | Yoga class |
| 6:00 | Kiirtan and meditation |
| 7:15 | Dinner |
| 8:30 | Evening program: stories and music |
| | |
| Sunday | |
| 5:00 am | Early morning chanting and meditation (optional) |
| 7:00 | Chanting and Meditation |
| 8:30 | Breakfast |
| 10:00 | Workshop: Yoga, Meditation and Social Service |
| 12:00 pm | Chanting, Meditation |
| 1:00 | Lunch |