Earth Day, 2010 at Ananda Liina
Close to 50 visitors enjoyed a tour of the facilities and presentations on the water, energy and other ecological innovations at Ananda Liina.
The day began with an orientation session at the "amphitheater" located at the entrance to the eco-village. There, Bill Bagby (Mohan) explained the water recycling system that is built around the Tiny Greens sprout factory.
The tour continued with a walk around the other buildings and facilities at Ananda Liina. None of these buildings is connected to the city water supply, and all the water is "harvested" from the rainwater that falls on the property and enters the water table. "Dr. Ron" (Sudarshan) explained how this water is gathered and purified.


Other afternoon activities included tree planting, a guided nature walk and a meditation session at the Ananda Liina yoga and meditation center. At dinner time everyone gathered at the Octagon for a delicious vegetarian meal.
And the day ended with songs around a campfire.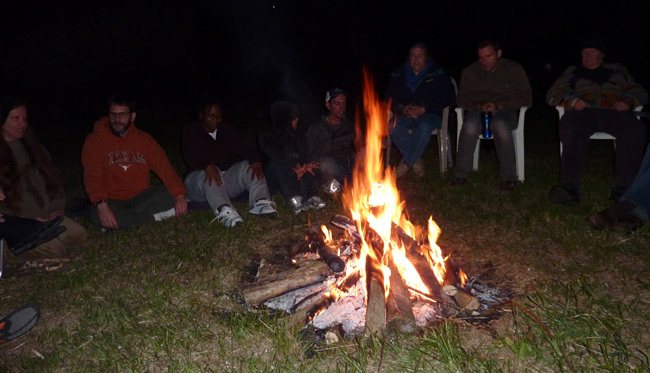 It is action that makes a person great. Be great by your spiritual endeavor, by your service, and by your sacrifice.
Shrii Shrii Anandamurti

Highlights of Past Events

Earth Day, 2010